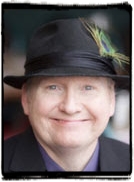 JOE STRANGE'S MYSTERY CAFÉ
THE NATION'S LONGEST RUNNING MURDER MYSTERY DINNER THEATER!
What I provide is a fun experience for your family, friends, date or team. How I do that is with a Murder Mystery Comedy Dinner Theater that has audience participation, laughs, dinner, and murder. The Murder Mystery Comedy Dinner Theater has volunteers out of the audience play minor characters with actual speaking parts. Just stand up at your table and read your lines from the cue cards provided by the Mystery Café. The murder is a comedy designed with fun in mind. Professional actors play major characters in the story and help you to be funny. It is Dinner Theater as a course of the dinner is served in between each act by the Library Restaurant. The Murder Mystery takes place in one of the Restaurant's banquet rooms. You have a choice of 4 different entrees with an opportunity to get the Prime ticket which includes the Ribeye. The Library Restaurant, "we know our cow," is a fine casual dining experience.

Top gUNNERTON
Greetings dearest diners Welcome to Gunnerton in the year 1815. A simpler, yet brutal time. A time when ones standing in society meant everything. One was either accepted or shunned. The Young and accomplished Darlene Gunnerton now faces her time in the harsh gaze of the most powerful individual in all of Gunnerton-The Queen. Darlene is a strong contender for Top Gunnerton-the best of the best. However, competition is cut-throat. Many would like to see Darlene eliminated one way ........or another.
Fortunately or unfortunately depending on your point of view. Darlene can rely on her theatrical coach's to provide (unwanted) help. Will Darelene be able to achieve her goal and not shame herself or her family? Find out by attending Mystery Cafe's production of TOP GUNNERTON! A life may depend on it.
April 8th & 22nd.