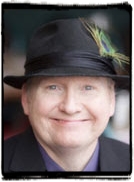 JOE STRANGE'S MYSTERY CAFÉ
THE NATION'S LONGEST RUNNING MURDER MYSTERY DINNER THEATER!
What I provide is a fun experience for your family, friends, date or team. How I do that is with a Murder Mystery Comedy Dinner Theater that has audience participation, laughs, dinner, and murder. The Murder Mystery Comedy Dinner Theater has volunteers out of the audience play minor characters with actual speaking parts. Just stand up at your table and read your lines from the cue cards provided by the Mystery Café. The murder is a comedy designed with fun in mind. Professional actors play major characters in the story and help you to be funny. It is Dinner Theater as a course of the dinner is served in between each act by the Library Restaurant. The Murder Mystery takes place in one of the Restaurant's banquet rooms. You have a choice of 4 different entrees with an opportunity to get the Prime ticket which includes the Ribeye. The Library Restaurant, "we know our cow," is a fine casual dining experience.

DEATH IN THE ROARING TWENTIES
In the year 2020, Madison Grace Connor is your average high school student. She has a YouTube channel, she's on Instagram, and she TikToks! She has to do a big report on the 1920s. So she does what any 21st Century teen would do – uses a time traveling app to zap herself back 100 years! She's now a first-hand witness to prohibition, flappers, gangsters, and…murder? Uh-oh! Her 2020 presence in 1920 has altered history! Can she fix the past and find a killer before her phone battery dies? Find out by booking your ticket to see "Death in the Roaring Twenties" at the Mystery Café of Indianapolis!
Next up is our Christmas show, Murder in Elf Land. December 18th and January 15th & 29th.