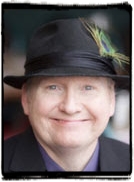 JOE STRANGE'S MYSTERY CAFÉ
THE NATION'S LONGEST RUNNING MURDER MYSTERY DINNER THEATER!
What I provide is a fun experience for your family, friends, date or team. How I do that is with a Murder Mystery Comedy Dinner Theater that has audience participation, laughs, dinner, and murder. The Murder Mystery Comedy Dinner Theater has volunteers out of the audience play minor characters with actual speaking parts. Just stand up at your table and read your lines from the cue cards provided by the Mystery Café. The murder is a comedy designed with fun in mind. Professional actors play major characters in the story and help you to be funny. It is Dinner Theater as a course of the dinner is served in between each act by the Library Restaurant. The Murder Mystery takes place in one of the Restaurant's banquet rooms. You have a choice of 4 different entrees with an opportunity to get the Prime ticket which includes the Ribeye. The Library Restaurant, "we know our cow," is a fine casual dining experience.

A Night with the crown, the princess and the killer
You You are in a Factory in England, so start practicing your English accent now. This Factory is being honored with a visit by the Queen herself. During her visit, murder also decides to visit, one of the Factory workers is poisoned. Was it a bungled assassination attempt on the Crown? A disgruntled factory worker or something even more bizarre? When Scotland Yard and MI6 are baffled, the Queen calls in a Princess to solve the Mystery. Then some colorful characters from the USA show up to help the Princess in the investigation. Will she find them helpful or a hindrance? You decide when you attend Mystery Cafe's production of A Night with The Crown, The Princess and the Killer.
Next show this Saturday at 6pm, August 13,
August 13th & 27th
September 10th, 17th & 24th
October 15th & 22nd
November 12th