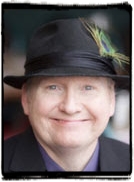 JOE STRANGE'S MYSTERY CAFÉ
Family Friendly Murder Mystery Comedy Dinner Theater
What is provided is a fun experience for your family, friends, date or team. How that is done is with a Murder Mystery Comedy Dinner Theater show that has audience participation, laughs, dinner, and murder. Volunteers out of the audience play minor characters with actual speaking parts. Just stand up at your dinner table and read your lines from the cue card. It is volunteer, we won't force you if you would rather watch. The murder is a comedy designed with fun in mind. Professional actors play major characters in the story and help you have fun. It is Dinner Theater as a course of the dinner is served in between each act, providing plenty of time for conversation. The Murder Mystery takes place at the Library Restaurant. While regular diners are eating downstairs you will be having a murderously good time upstairs in the banquet room. You have a choice of 4 different entrees with an opportunity to get the Prime ticket which includes the Ribeye. The Library Restaurant, "we know our cow," is a fine casual dining experience. Located on the West Side of Indy. Don't fight the traffic up north or the parking headaches of downtown. The Library Restaurant has free parking. Easy access right off the Sam Jones Parkway.
Come have fun and enjoy a great dinner!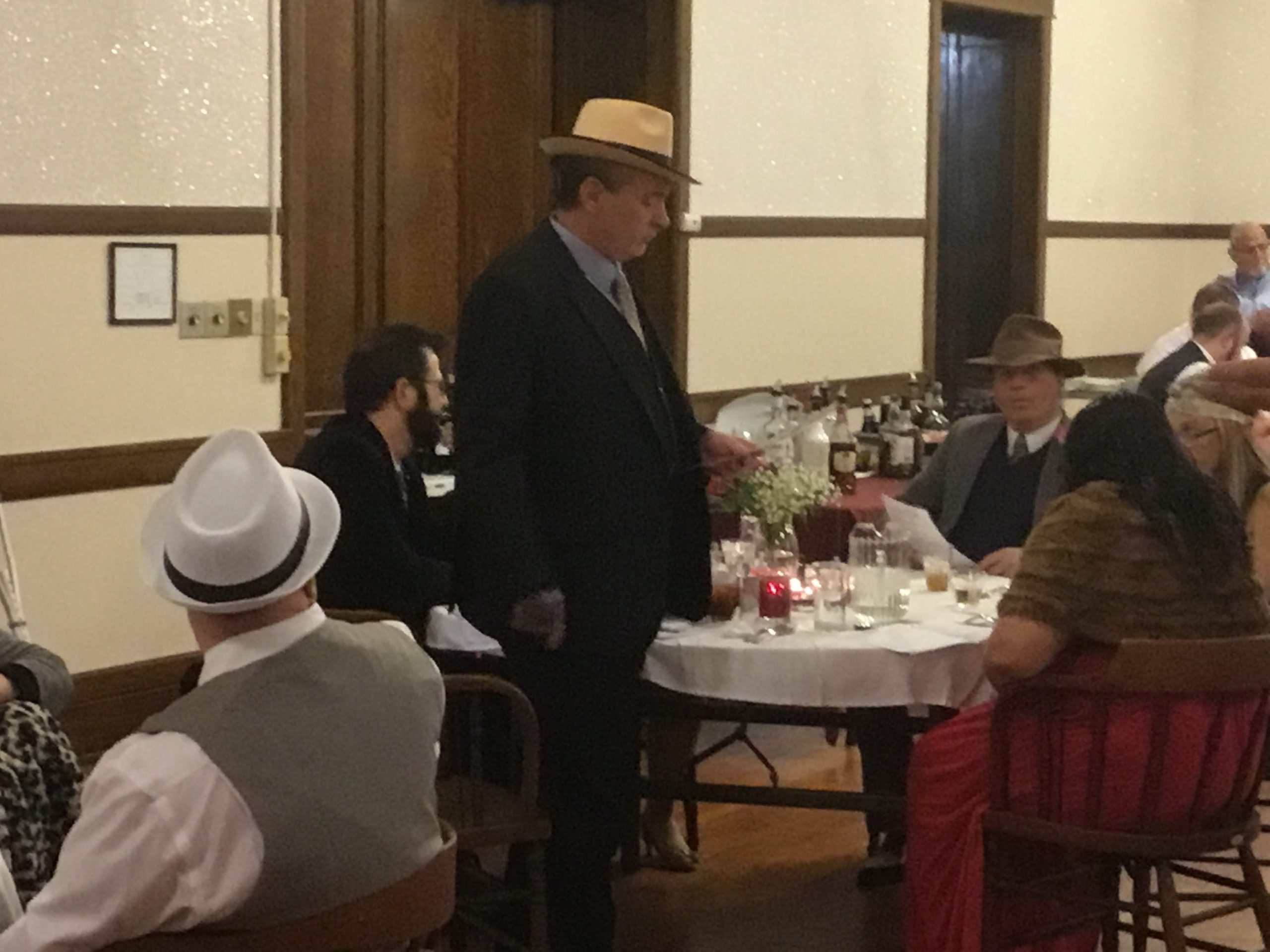 Death In The Roaring Twenties.
One night only on Saturday June 10th @ 6PM
Part of the fun is in the pretending to be someone else, somewhere else, some place else and more. I like to say our stories are about a fictitious group of people present for some reason or other when  murder interrupts their proceedings. You have fun pretending to be this fictitious group of people So, who do

 

you get to pretend to be   in this one?

 
We will pretend to be in the year 1920. In an abandon warehouse   somewhere in Indianapolis meets a group of interested individuals to discuss how to deal with prohibition. You will pretend to be          these individuals. Which means you get to play the gangsters of the roaring Twenties. Some of them are spoofs of real gangster of that era. Some of the individuals you'll be playing are spoofs of real        people that everyone would have known in the twenties. Some just come from our playwrights imagination.

                                                 

Learn about the twenties as we pretend to go back to 1920. Broad Ripple was not part of Indianapolis yet. Babe Ruth had been traded to the Yankees. The NFL starts up in the 20's. Those folks would be amazed to learn the team was called the Colts. Teams nicknames   were the street they played on. Which would make it the

                   

Indianapolis Capitals not the Colts?!?

                     
 

We are all set to have a lot of fun on June 10th. You are invited to   join us. Click on the link to the website and reserve your ticket to a night of fun. A night where we will eat, drink and pretend the year  in 1920 in "Death In The Roaring Twenties

 

Race into fun by going back in time to 1815 on May 20th
The Top Gunnerton Murders
You will be pretending to be in Regency era England, on the country estate called Gunnerton. In that time period, young ladies are presented before the Queen. Upon doing so they are permitted into society and are invited to all the balls. There they will be entered into the highly competitive marriage market. You will meet Darlene. Her goal is to present herself before the queen and thus enter into this marriage market. She is assisted in this goal by a theatrical coach hired by her mother. His name is Tom. He becomes very important when Darlene is accused of murder. It is up to him to clear her name. Will this Maverick succeed, or will it turn out to be an Impossible Mission?
You, as an audience member, are written into the story as the characters that arrive during the week not only at Gunnerton Manor but at another nearby manor, the home of Lady Tombury.
For those of you who are fans of the Netflix show Bridgerton, you will recognize our characters as spoof to the people found in that show. Parts played by the audience are these characters.
For Tom Cruise fans, there are spoofs from his movies. As the theatrical coach mentioned above is a spoof of Tom himself. You, as an audience member, are also written into this story as characters from his movies.
Your, mission is to attend the Mystery Cafe, Where Murder is Always on The Menu. Get your mission orders and order your dinner by booking your tickets now! Hurry your opportunity to have fun will self destruct soon. You hear the Mission Impossible theme in your head now don't you?