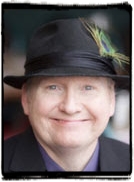 JOE STRANGE'S MYSTERY CAFÉ
THE NATION'S LONGEST RUNNING MURDER MYSTERY DINNER THEATER!
What I provide is a fun experience for your family, friends, date or team. How I do that is with a Murder Mystery Comedy Dinner Theater that has audience participation, laughs, dinner, and murder. The Murder Mystery Comedy Dinner Theater has volunteers out of the audience play minor characters with actual speaking parts. Just stand up at your table and read your lines from the cue cards provided by the Mystery Café. The murder is a comedy designed with fun in mind. Professional actors play major characters in the story and help you to be funny. It is Dinner Theater as a course of the dinner is served in between each act by the Library Restaurant. The Murder Mystery takes place in one of the Restaurant's banquet rooms. You have a choice of 4 different entrees with an opportunity to get the Prime ticket which includes the Ribeye. The Library Restaurant, "we know our cow," is a fine casual dining experience.

Homicide for the Holidays
You Welcome to the Plumberman Family Holiday Reunion! It's a thrill to have so many members of the Plumberman family in one place at one time. This year's family holiday reunion is extra special as we have gathered to celebrate the release of our matriarch, Grammie Plumberman from the pokey! It'll be a holly jolly holiday for sure when we see Grammie's face light up like a Christmas tree as she is greeted by all her loving family members on this most wonderful; time of the year.
Then what to my wondering eyes should appear?! A stealthy shiv causing oh so much fear! Someone shivved Grammie on the day of her release! Who? And Why? And how? Well, we know how, but who and why? Poor Grammie and poor Plumberman family! This happy event has turned into a Homicide at the Holiday Family Reunion!
You'll get the answer to the mystery when you attend Mystery Cafe's Holiday show!
January 14th & 28th
Febuary 4th and the 18th is A Night With The Crown, The Princess and the Killer
Working on creating a February 11th show for those needing a Valentine outing. Just need the restaurant to say yes and that the actress is available. Stay Tuned. The Crown cast is not available so hoping to do Death in the Roaring 20's that night.