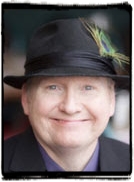 JOE STRANGE'S MYSTERY CAFÉ
THE NATION'S LONGEST RUNNING MURDER MYSTERY DINNER THEATER!
What I provide is a fun experience for your family, friends, date or team. How I do that is with a Murder Mystery Comedy Dinner Theater that has audience participation, laughs, dinner, and murder. The Murder Mystery Comedy Dinner Theater has volunteers out of the audience play minor characters with actual speaking parts. Just stand up at your table and read your lines from the cue cards provided by the Mystery Café. The murder is a comedy designed with fun in mind. Professional actors play major characters in the story and help you to be funny. It is Dinner Theater as a course of the dinner is served in between each act by the Library Restaurant. The Murder Mystery takes place in one of the Restaurant's banquet rooms. You have a choice of 4 different entrees with an opportunity to get the Prime ticket which includes the Ribeye. The Library Restaurant, "we know our cow," is a fine casual dining experience.

Murder in Elf Land. January 15th & 29th.
We call it the North Pole or Santa's workshop. The Elves call it Elfland. Where Elves live just like us. The major employeer in Elfland is of course Santa Claus. But what happens when there is a murder? Same thing as us. A suspect is arrested and placed in jail. In our story Elf Defense council Jackie Frost must use her wits and who she knows to free her client of all charges. At the same time she might discover who the real killer is. It just might be you. You won't the know the answer to these questions and more till you buy a ticket and become an Elf yourself living in Elfland. See you then Elf.