Death in the Roaring Twenties
In the year 2020, Madison Grace Connor is your average high school student. She has a YouTube channel, she's on Instagram, and she TikToks! She has to do a big report on the 1920s. So she does what any 21st Century teen would do – uses a time traveling app to zap herself back 100 years! She's now a first-hand witness to prohibition, flappers, gangsters, and…murder? Uh-oh! Her 2020 presence in 1920 has altered history! Can she fix the past and find a killer before her phone battery dies? Find out by booking your ticket to see "Death in the Roaring Twenties" at the Mystery Cafe of Indianapolis!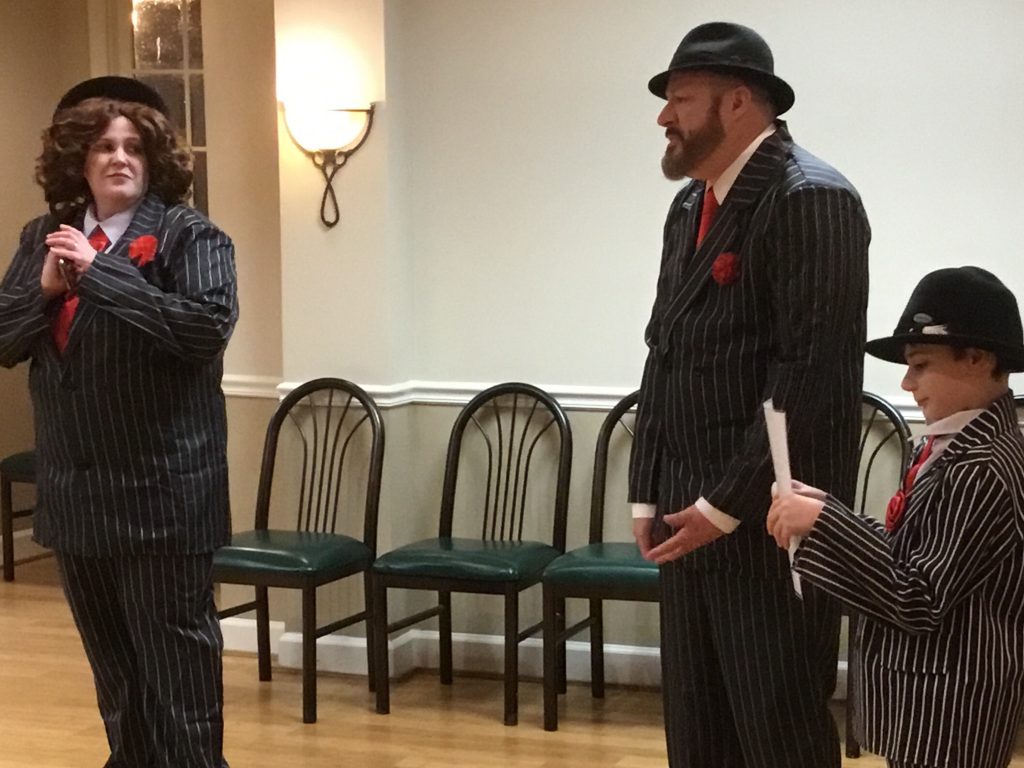 Jennifer had been performing with Mystery Cafe for years when she told us about Justin. We put Justin in a show. Then Jennifer and Justin married each other. More years go buy and they had kids. Caleb makes an appearance in most of our shows. Look for their daughter, Sophia to make an occasional appearance.